PROJECT DESCRIPTION
---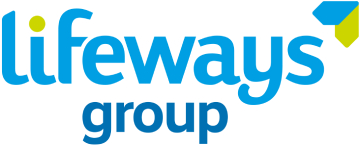 GLAS Specialist Services Limited has been appointed to act as Information Agent in connection with a restructuring proposed by certain members of the Lifeways Group of companies including Listrac Midco Limited, Listrac Bidco Limited, Lifeways Finance Limited, Lifeways Community Care Limited, Living Ambitions Limited, Autism Care (UK) Limited, and Vitavia Property Management Limited (together the "Plan Companies" and each a "Plan Company") to be implemented by a restructuring plan of each Plan Company pursuant to Part 26A of the Companies Act 2006 (the "Plans") in relation to the financial and operational indebtedness of the Plan Companies (the "Restructuring").
The Practice Statement Letter, issued by the Plan Companies in accordance with the practice statement in relation to schemes of arrangement under Part 26 and 26A of the Companies Act 2006 issued by the High Court of Justice in England and Wales (the "Court") on 26 June 2020 and in connection with the Restructuring, has been sent to all creditors of the Plan Companies whose rights are affected by the Plan ("Plan Creditors"). The Practice Statement Letter is available at portal link (the "Portal"). The Plan Companies intend to apply to the Court for permission to convene the Plan Meetings at a convening hearing dated 17 January 2023. Following the convening hearing the explanatory statement and ancillary documentation will be available on the Portal.
Plan Creditors should register in accordance with the instructions below to be granted access to the Portal.
Further details of the Plan and the Restructuring (including any relevant dates) will be made available on this Portal in due course.
Click here to access the portal: https://glas-agency.appiancloud.com/suite/sites/lifeways-group
Contact Details
Address: 55 Ludgate Hill Level 1 West, London EC4M 7JW
Email: lm@glas.agency
Telephone: +44 (0)20 3597 2940
Registration
Fill in your details below then click the "Request Access Details" button below to complete your registration.
By submitting your details please consent to their use as set out in our Privacy Policy.
Shortly after clicking the "Request Access Details" you will receive an automatic email confirming that the Information Agent has received your registration request.
Once the Information Agent has processed your registration details, you will receive a further email from the Information Agent either providing you with login details to the Scheme Portal, or asking you to provide further information. The Information Agent may also contact you by telephone.
Please check your Junk and Spam email folders. Please contact the Information Agent promptly if you request, but do not receive, your login details.